Tuthill Corporation
Tuthill Corporation was started in 1892 when James B. Tuthill started a business to manufacture and sell common brick to Chicago construction companies who were fueling the city's rapid expansion. While searching for an efficient way to lift clay from the bottom of the quarry and deliver it to the kilns where it would become brick, Tuthill came upon its first successful innovation in the pump industry. The product was a small internal gear pump that injected oil directly into the burner of a truck-mounted boiler. This pump eventually became the foundation of Tuthill Pump Company, a separate entity created in 1927.
Tuthill Corporation is known for a portfolio of trusted products. In Alsip, Illinois Tuthill manufacturers process, lubrication, and magnetically coupled pumps. In Ft. Wayne, Indiana and Lenexa, Kansas Tuthill manufacturers Fill-Rite fuel transfer pumps, Sotera chemical transfer pumps, and Precision meters.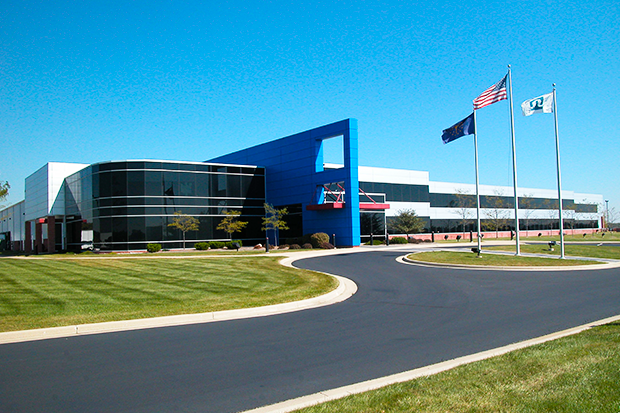 Tuthill Ft. Wayne and Lenexa
In 1961 Tuthill purchased Ossian Engineering Company and transitioned it to the name of Tuthill Transfer Systems. The red pump has long been known as the pump from Ft. Wayne, Indiana and customer demand required Tuthill to grow. In 2020, Tuthill expanded its production of Fill-Rite fuel transfer pumps by opening a second manufacturing facility in Lenexa, Kansas. This location compliments the operations in Ft. Wayne where not only Fill-Rite products are designed and manufactured, but so are Precision meters and Sotera chemical transfer pumps.